About us
IME GmbH laid the foundation stone in Berkhof/Wedemark near Hanover in 1984 and has since developed into one of the most important suppliers of original spare parts for construction machinery. With our many years of experience, we are now a force to be reckoned with in this industry.
We have steadily expanded our range and now offer a wide range of spare parts for construction machinery, road construction machinery, airport vehicles, road cleaning and winter services. Our portfolio also includes spare parts for locomotives, logistics vehicles and agricultural machinery to meet the diverse requirements of our customers.
Quality permeates all areas of our business. Our comprehensive quality management system, certified to DIN EN ISO 9001, ensures the continued satisfaction of our customers.
Our partnerships with renowned manufacturers, leaders in the production of high-quality machines, form the foundation of our offering.IME stands not only for first-class products, but also for excellent customer service to assist you with all your needs.
And that's just the beginning. We are proud to continue building on our success and increasing our efficiency. With the construction of our new headquarters in Gailhof, near Hanover, we are focusing on future viability. This state-of-the-art headquarters includes an innovative office building and a spacious warehouse, which will enable us to work even more efficiently and provide our customers with even faster and more flexible service. The future of IME is characterized by progress and commitment to the highest standards.
We have taken up the cause of sustainability and therefore rely on ecological solar power for our new building. By processing green electricity, we are doing our part to reduce CO2 and thus power our new main headquarters.
Since solar power generates electrical energy from sunlight, it is a clean and renewable energy source that produces no emissions and is therefore kind to the environment.
This year, we supported KiGaLi e.V. from Lindwedel so that the kindergarten can implement its ideas and undertake exciting activities with the children, such as a trip to the Serengeti Park in Hodenhagen. In the past, we have already supported various institutions in their projects, thus demonstrating our commitment to the region. Through the financial support of KiGaLi e.V. we have continued along this path.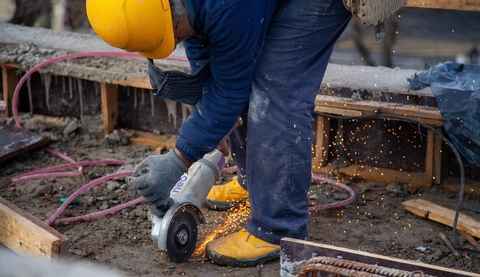 In the construction of the new building, we are relying on regional companies to support us in the implementation. In this way, we are sending out a clear signal for the Hanover region and Wedemark and thus strengthening the surrounding economy. But here, too, CO2 emissions are reduced, for example through shorter and more flexible travel routes. This is another way we can reduce emissions and support local institutions at the same time.