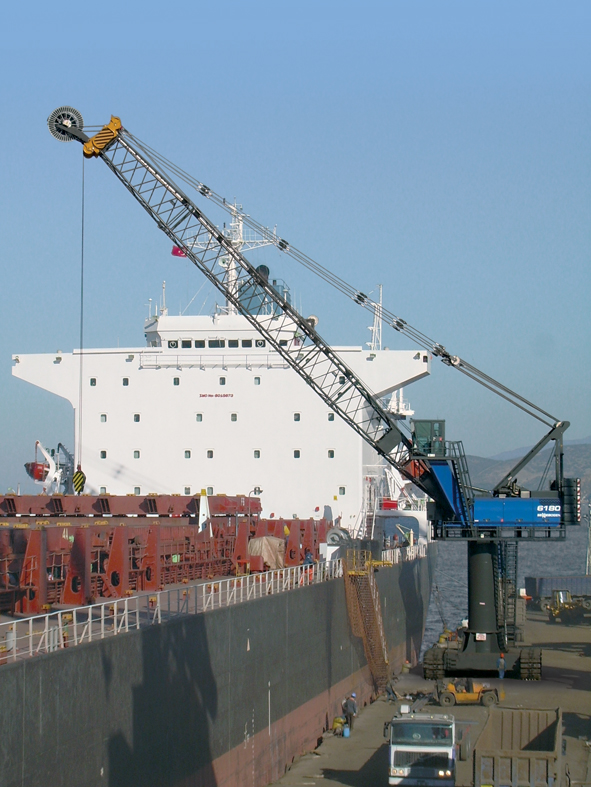 We supply spare parts worldwide for:
Crawler Cranes made by SENNEBOGEN
Telescopic Cranes made by SENNEBOGEN
Port Cranes made by SENNEBOGEN
Duty Cycle Cranes and Dragline made by SENNEBOGEN
Company history
Founded more than 60 years ago, the family-owned company is one of the world's leading manufacturers of machinery for material handling, crane technology and special machines. There are now 3 production sites in Germany and a separate manufacturing plant for welding and steel assemblies in Hungary. Sennebogen is represented by subsidiaries in the United States and Singapore.
The Sennebogen Maschinenfabrik was a pioneer in the development of the first fully hydraulic cable excavator as well as the hydraulically adjustable articulated boom GAUH. Another innovation from Sennebogen was the world's quietest excavator, for which Erich Sennebogen received the "Blue Angel" eco-label.
Throughout the years there have also been various cooperations between Sennebogen and other construction machinery manufacturers. These included i.a. the company Eder in Mainburg, Zeppelin in Garching, Caterpillar and today the drilling equipment manufacturer BAUER in Schrobenhausen.
For example, Sennebogen is currently supplying carrier equipment to ABI. BAUER AG also uses upper carriages from Sennebogen. From 1977 to 1987 there was a sales cooperation for cable excavators and cranes between Sennebogen and Weserhütte. From 1991 to 2005, a joint venture between Sennebogen, Zeppelin, Caterpillar and Eder enabled the construction of mobile hydraulic excavators at the Wackersdorf plant. Since 2015, Sennebogen has been working with Manitowoc Grove in the field of tracked telescopic cranes in America.
Meanwhile Sennebogen belongs to the leading manufacturers of material handling machines of all kinds (scrap, bulk material, coal, etc.). The GREEN LINE is marketed particularly successfully worldwide.
In recent years, the number of units manufactured at the old company headquarters in Straubing were too large, so that another plant in Straubing has been built on the green field and has now been completed.