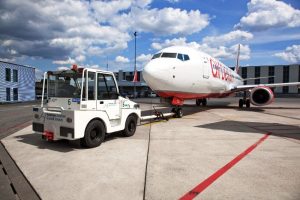 We supply MULAG spare parts worldwide for:
Towing Tractors
Conveyor Belt Vehicles
Container Transporter
Special Vehicles made
Company History
The company MULAG Fahrzeugwerk Heinz Wössner GmbH u. Co. KG is a medium-sized enterprise situated in Oppenau in the Black Forest. In the 50's, at first, vehicles comparable with the Unimog were manufactured. These vehicles where mainly used in agriculture.
With the increase in air traffic, the company MULAG developed their ground support equipment, branded MULAG-Comet that is used today in airports world-wide. What is more they produce loading and unloading conveyor equipment.
An additional product range of MULAG is the road maintenance equipment as well as mowers used by many local authorities.